A school program to prevent and ease anxiety and depression, and improve engagement in learning, and in life. 
Servicing Bendigo and Surrounding Schools
Want to reduce anxiety and depression, and boost engagement in your classroom?
The World Health Organisation estimates that depression will be the number one health concern by 2030. Suicide is already the leading cause of death for 15-44 year old Australians.
A staggering proportion of students are suffering daily from anxiety and depression, disengaged from their learning, some even refusing school. Teachers and other school staff are struggling themselves, coping as best as they can to keep up with mounting pressures, but drowning in their workload. And parents and families, are getting next to no sleep, worrying about their child who is displaying mental health issues. Despite all their efforts, improvement is nowhere in sight.
New research shows why talking it out, basic mindfulness and positive psychology don't work for everyone and why those silently fighting anxiety and depression are desperate for a new way.
The latest neuroscience explains that a visceral connection with our emotions is essential, to find safety within our internal and external worlds. Yet the sheer thought of going towards our own mental and emotional pain leaves us afraid to even go there.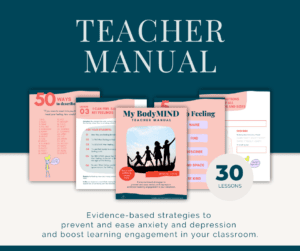 Breathe, you're in the right place.
While most mental health programs focus on a cognitive approach, My BodyMIND goes beyond emotional literacy and teaches a life-saving skill, how to feel safe with emotions inside our bodies.
With intense feelings of anxiety, sadness and loneliness, and thoughts like 'I'm dumb', 'I'm not good enough' and 'I don't belong,' My BodyMIND provides a safe pathway with highly-practical strategies for students, staff and families to accept and release big thoughts and feelings using mindfulness, curiosity, compassion and play.
The Royal Commission into Victoria's Mental Health System called for more responsive, preventative, compassionate and holistic approaches, all of which My BodyMIND offers.
Celebrating the inextricable link between the body and mind, staff, students and families walk away with vital age-specific feeling-led (interoceptive) strategies to overcome their genuine fear of their own thoughts and feelings using the MEET. GREET. TREAT.' model.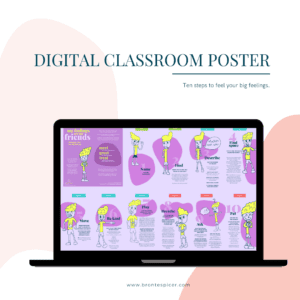 My BodyMIND covers the Victorian Curriculum's Personal and Social Capability, and is derived from evidence-based practice developing safety through nervous system regulation and building a capacity to feel safe with uncomfortable thoughts and feelings.
These self-inquiry strategies reduce dissociation, addiction to devices and disengagement from learning and it increases focus, engagement, connection and wellbeing.
The strategies in this program alleviate pain sensitivities, particularly in neurodiverse students and they strengthen confidence and resilience to meet everyday triggers and challenges. My BodyMIND fosters emotional awareness for long-lasting mental health, anxiety and depression prevention and a love for learning.
This taught me to allow the feelings to arise and process. I wish I had have known this when I was going into my teens.
Deb Hall
After decades of countless appointments with psychologists which only seemed to reinforce my belief that there was something wrong with me, I have found these tools more effective and helpful than any other methods.
Amanda Goodfellow
The monster in my mind has gone.
Jackson, 8.
The results have been truly life changing, I use the tools daily. It is easy and accessible and my mental health and overall wellbeing continually improves because of it.
Joe Fitzgibbon
These strategies have transformed my life. Bronte has taught me how to be with my feelings and love all parts of myself - especially the yuck bits.
Johannah Ashley
The feeling's gone.
Ivy, 6.
It has given me the skills and courage to welcome in all of my feelings - even the painful and scary ones. This has and will continue to change my life for the better.
Kimberley Murphy
I am calmer about challenging situations knowing these tools.
Michael Turner
I cope with those moments of sadness better. I don't suppress anymore. 
Pam Gracie
I am calmer. My mind isn't crazy all the time. 
Lisa Scicluna
Thank you for this life-changing practice.
Gerlinde Hayson
I feel so strong and empowered.
G.W.
I no longer feel as though there's something wrong with me.
Tonia Damore
This is the first thing I've found that I would consider a cure for anxiety.
L.S.
Using the tools is such an easy thing to do when difficult moments arise. It can diffuse situations quickly.
G.H.
This was really informative and gave me a new perspective. I like the emphasis on accepting all emotions and not shutting them down.
P.L.
"Learning to identify and welcome a difficult emotion within a specific part of my body as a helpful messenger rather than an enemy to be avoided was very useful for me and will be when having wellbeing chats with students." - Carl Rusbridge, BLFO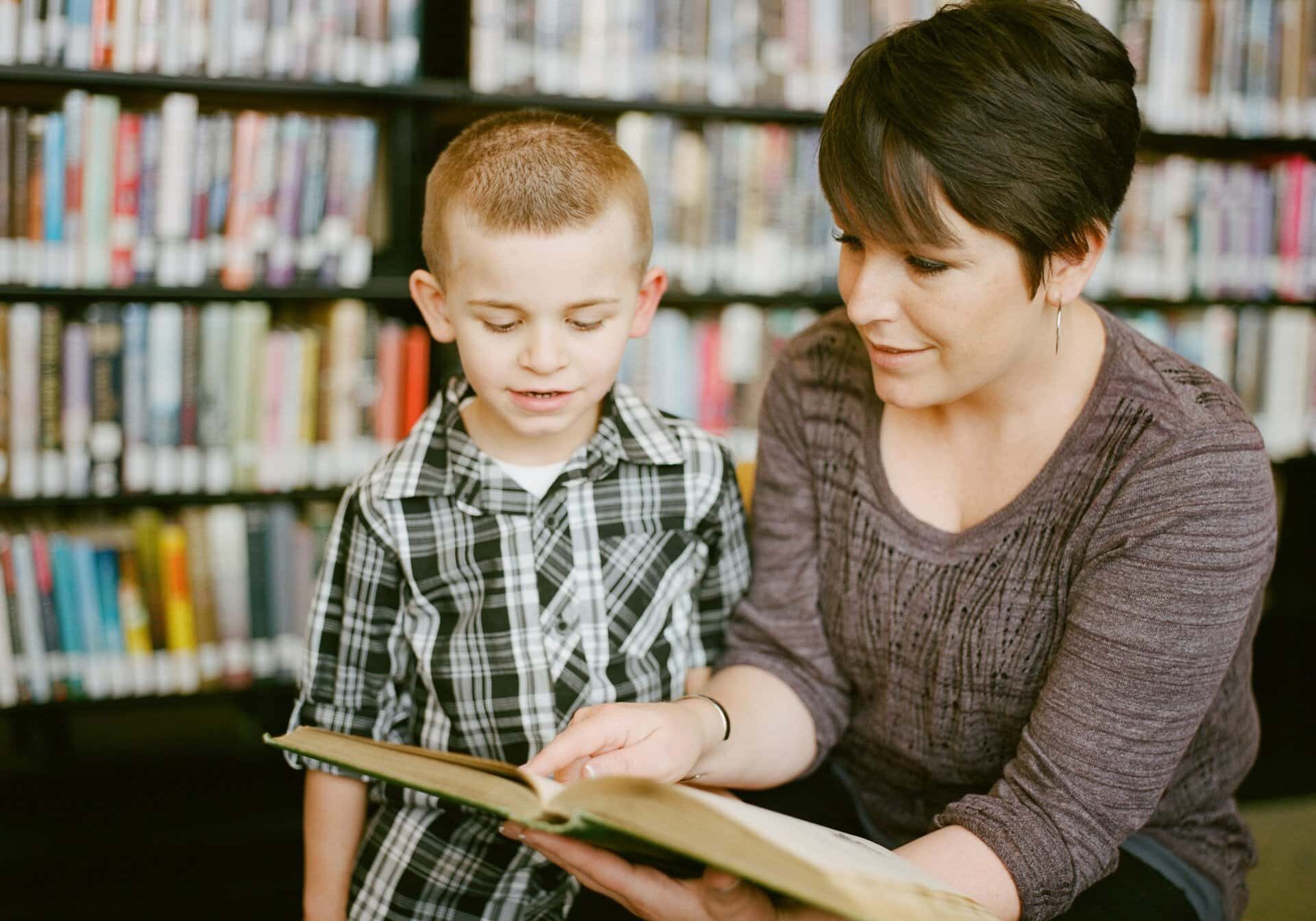 WELLBEING STRATEGIES FOR LEARNING ENGAGEMENT
With a trauma-informed approach to anxiety and depression, your staff will walk away confident with simple classroom strategies to ease anxiety, depression and behavioural issues and increase engagement.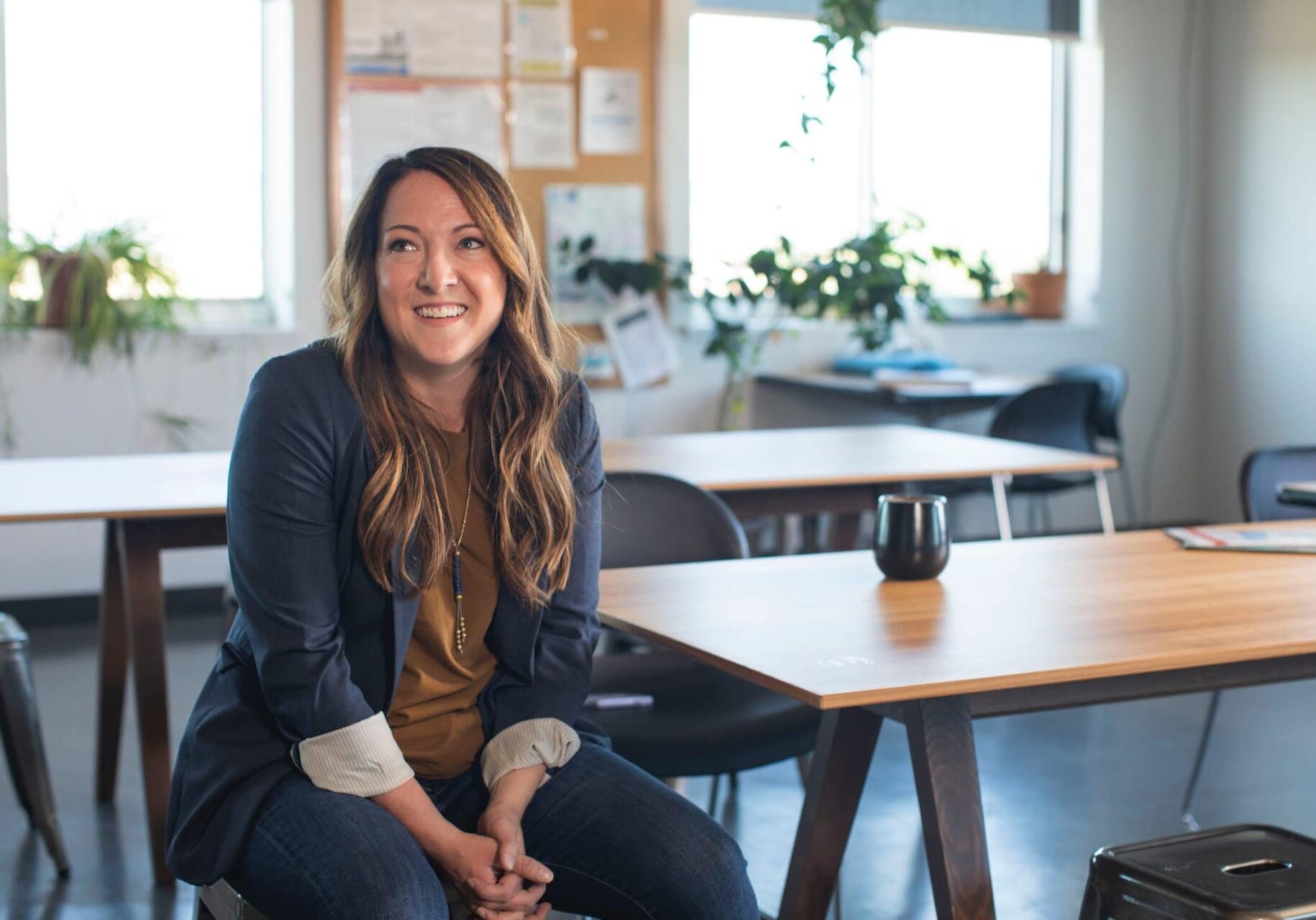 TEACHING WITH EMOTIONAL INTELLIGENCE
Equip your staff with practical strategies to manage mounting personal and professional demands for emotional intelligence in the classroom, staff morale and compassionate leadership across the school.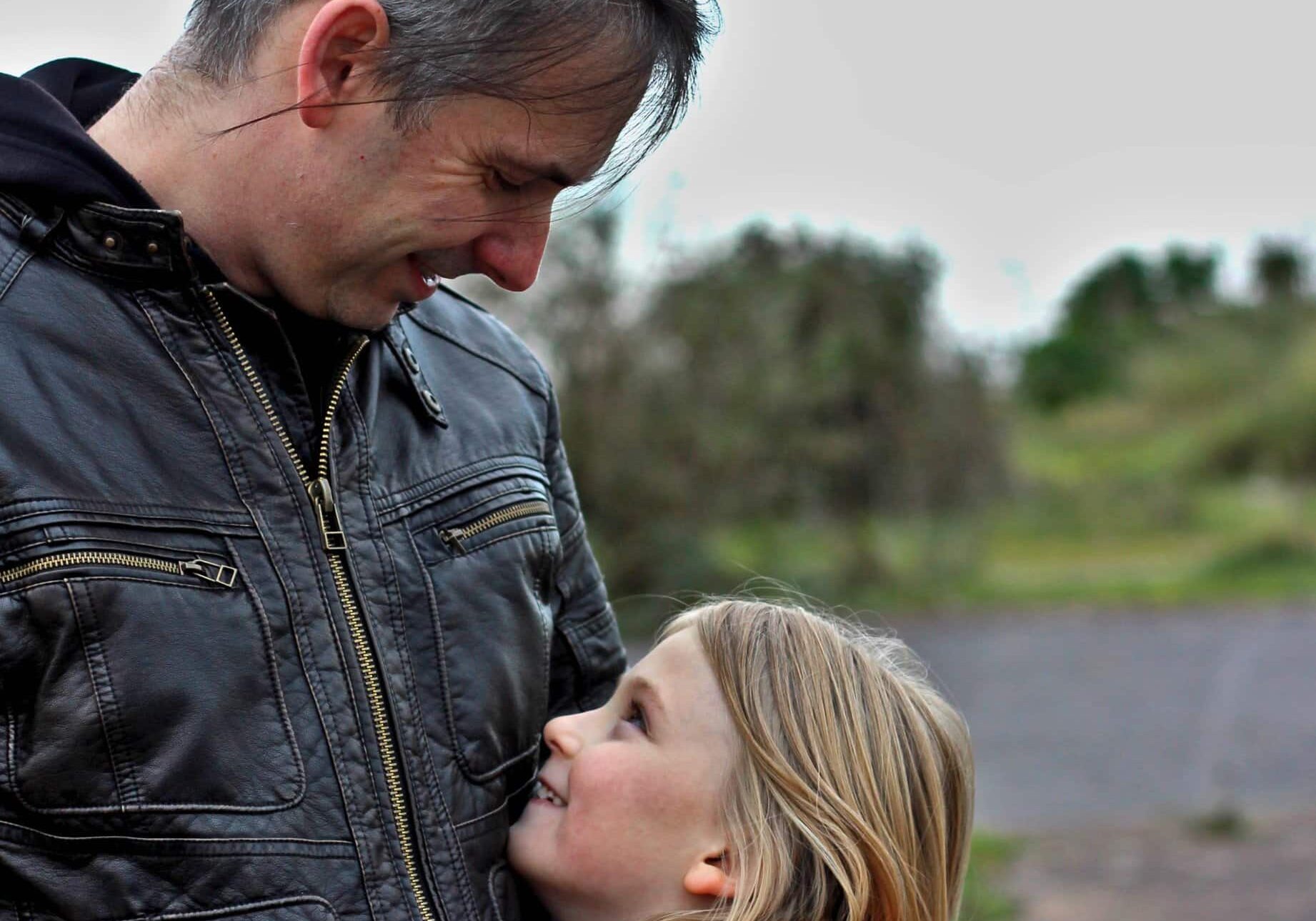 EASING ANXIETY, DEPRESSION AND RAGE AT HOME
A groundbreaking workshop for parents who are worried about their child, curious about new research on mental health and looking for practical solutions to prevent and ease their child's anxiety, depression and raging emotions.
When you book My BodyMIND, you can receive:
Initial Meeting to best meet the needs of your school or learning community
Inspiring and educational speech addressing the whole school, telling my story of overcoming a 22-year bout of depression and offering positive mental health strategies.
In-Person Professional Learning 
In-Person Staff Wellbeing 
In-Person Parent Workshop 
Digital copy of My BodyMIND Teacher Manual, including 30 lessons plans from Foundation to Level 10 
Access to My BodyMIND Online, a Wellbeing Course for Staff and Parents
Digital copy of 'Process and Let Go Guide' - learning resource for staff, parents and secondary students
Physical copies of 'My Feelings Are My Friends' - wellbeing poster 
Before and after surveys to evaluate the effectiveness of the program in your school or learning community.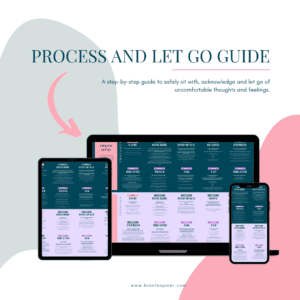 Want to book or learn more about My BodyMIND for your school or learning community?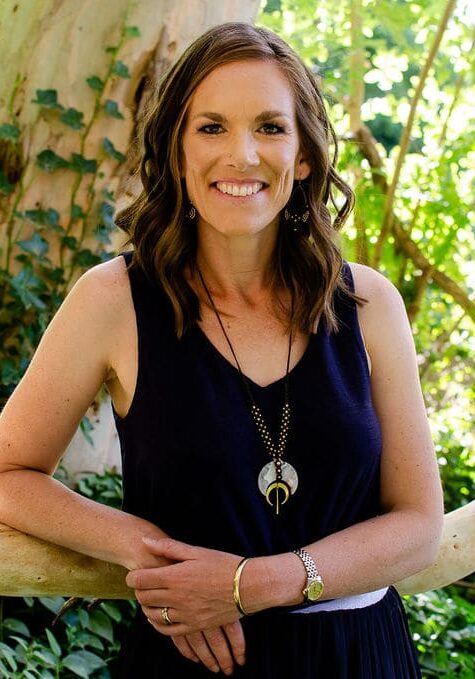 Improving mental health in children, staff and families with the 'MEET. GREET. TREAT.' model. Equipping students, staff and parents with the basic neuroscience and practical strategies to feel safe to sit with the full spectrum of their thoughts and feelings, for prevention of anxiety and depression across the lifespan.
It's my pleasure to bring wisdom from overcoming twenty-two years of depression, my professional career as a classroom and special education teacher, and further study in advanced mindfulness, trauma and nervous system resilience to My BodyMIND.
I'm the author of It's Okay to Cry, award-winner writer for Elephant Journal and host to my podcast It's Okay to Cry.
"Our school was really keen to tap into Bronte's expertise as a way of offering support to our parent community on the topics of anxiety, raging emotions and depression – these are such a pertinent topics for so many families. The workshop provided some really valuable insights into the science behind these emotional challenges and the tools to support children that Bronte shared with the group were incredibly valuable. Thanks Bronte."
Brett Parkes
Spring Gully Primary School
"This showed me what's really going on under the surface of the students with anxiety and depression. I can see it's essential for students to go beyond basic mindfulness and emotional literacy for their mental health and with these techniques it's achievable for them."
Kerrieanne Hocking
Golden Square Primary School
"Bronte has taught me practical strategies that have brought immediate change to my students and classroom. She's also given me effective tools that have helped me and my family learn how to process their feelings in a healthy and helpful way."
Kylie Reavley
Green Hill Public School
Want to book or know more?