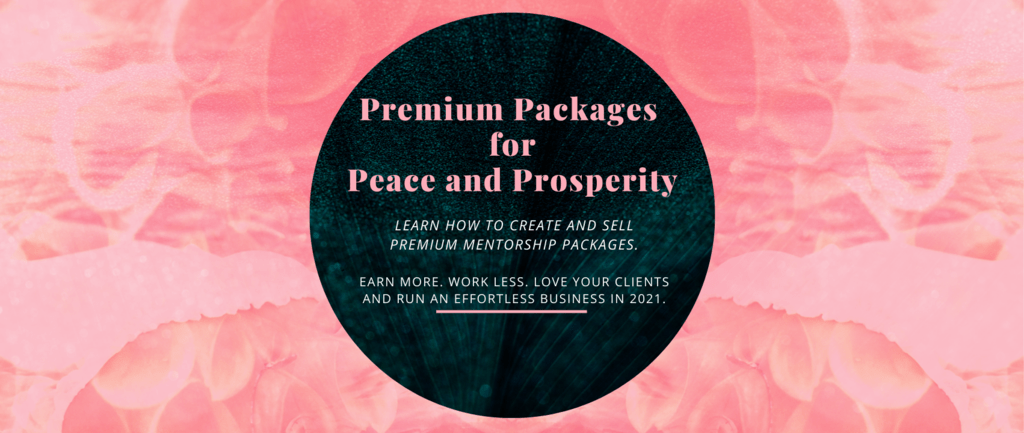 Stop working like a crazy lady scraping together enough single session sales to make ends meet.
Start selling high-end mentorship packages so you can relax knowing there's plenty of money in the bank.
Upgrade the way you do business with five jam-packed masterclass training sessions where I show you everything I have done to:
work with a select few clients and earn more money than ever before
surpass my 'day job' salary doing the work I want to do
go deeper with my clients and witness their incredible transformation
create more space on my work days to slow down and get paid to write my book.
CREATE

Build no-fuss high-end mentorship packages that will have the consistent income you want fall into your lap.

PRICE

Choose the right prices for your mentorship packages so your work days are easeful, effortless, exciting and inspiring.

MARKET

Take the stress out of launching and master social media marketing so you feel good about your offers and have fun making money.

STRATEGISE

Fine-tune your strategy so your dream clients say 'yes' to your biggest mentorship packages.

RISE

Overcome comparisonitis, playing small and fears of being seen and step into being a powerful presence, your intelligent self and a mentor, healer or intuitive worth chasing.
Get the five training sessions, easy-to-use resources, four group coaching calls (via Zoom) and a Facebook group to have all of your questions answered. You will walk away from this course amazed at how straight forward it is to make good money doing what you love.
We start in January 2021. You will receive the live trainings and essential resources in January. The four group coaching calls will be in January and February and will be recorded for you to keep and refer back to at anytime. This course alone is worth $3300.
Voxer VIP includes daily mentoring from me via free message support app Voxer for when you can't get out of your own way and want to reach higher levels in your business, faster.