A complete kit to dissolve anxiety, depression, overwhelm and addictive habits.
The weight of the world can feel like too much.
You might see everything that's going wrong in your life or on the planet and it can leave you feeling completely, depleted, powerless and overwhelmed.
Maybe you're angry about the state of the world... or terrified about what's to come. Maybe you're waking up to a sense of dread every morning about facing another day.
Take a breath.
I am here to tell you there is another way.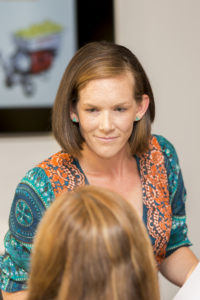 My name is Bronte Spicer and I  have been where you are too. My case was extreme; I lived with depression for twenty years. I got to a point where I had had enough of being stuck by the constant noise in my head and thought if other people can overcome this overwhelming sense of dread I can too.
I stumbled across Matt Nettleton who introduced me to a set of techniques that dramatically changed my life.
These techniques, called the Kiloby Inquiries, developed by Scott Kiloby and Dan McLintock, are a set of advanced mindfulness or enquiry techniques that help you see through the negative stories and beliefs in your mind.
Once I learnt these techniques I could not believe how simple it was to crack the code of living with my endless stream of thoughts.
Not only did I no longer have a mental illness I was able to manage the challenges that life threw me with power, confidence and clarity.
Reflecting on my own journey and seeing rates of mental illness growing globally I knew I had to share these techniques. 
I became a certified Kiloby Inquiries Facilitator and created this course for you to learn the techniques and collapse your overwhelm, anxiety and bad habits.
Just imagine what life would be like if you didn't have to worry...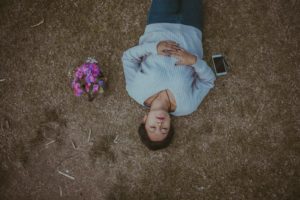 Maybe you've tried setting goals, repeating positive affirmations or something else for temporary relief before finding yourself fall back into old ways.
These techniques will take you to the root of your everyday problems so you don't keep looping through the same life issues, beliefs and behaviours.
Perhaps you've tried meditation and feel calm and centred while you practice but get battered and bruised when you're back in the throws of everyday life.
I will show you how you can practice these techniques in your day-to-day so you can address the problem in the moment rather than waiting until you're strung out and overwhelmed again.
You will know the step-by-step instructions to process any problem you have in your life.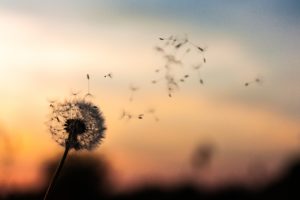 This course can help if you are...
Overwhelmed by the current state of world and where it's heading.
Frightened of painful past memories.
Having trouble speaking up and having your needs met.
Lonely, lost and lacking clarity or direction.
Exhausted from trying to fix everything and everyone.
Avoiding taking action on the things you really want to do.
Addicted to technology, food or something else or having trouble breaking bad habits.
Tired of trying to be happy and upbeat and feeling drained by negativity.
Experiencing depression, anxiety or general feelings of being fed up.
Tired of working on yourself.
Exhausted from keeping up with life.
Trying to make sense of the world.
Constantly 'shoulding' on yourself.
Feeling powerless, weak or like a failure. 
And so much more...
With comprehensive video training, guided audios and extensive support you will feel ready to face anything that life throws you.
UNIT ONE: INTRODUCTION

Prepare for and learn how to get the most out of this course.

UNIT TWO: FUNDAMENTAL CONCEPTS

Learn the fundamental concepts for thoughts and beliefs from the Kiloby Inquiries.

UNIT THREE: BASIC TECHNIQUES

Practice the basic techniques to dissolve the anxieties and worries in your mind.

UNIT FOUR: EMOTIONAL INTELLIGENCE

Learn techniques to manage and process your emotions in a healthy way. 

UNIT FIVE: PROCESS THE PAST

Learn techniques that will help you process trauma and difficult memories. 

UNIT SIX: SECONDARY TECHNIQUES

Learn the techniques that help you find negative core beliefs and process the root of any problem. 

UNIT SEVEN: COLLAPSE ADDICTIVE HABITS

Locate what drives your habits and addictions and deepen your practice in techniques that remove them. 

UNIT EIGHT: ENQUIRY BEYOND BELIEF

Explore beyond your thoughts and beliefs and realise the truth of who and what you are. 
DIY Video and Audio Training Series:
The training videos will teach you the concepts you need to know to get the most out of the practices. The practical videos and guided audios will give you step-by-step instructions to collapse negative stories and dissolve core beliefs so you're free from your endless thoughts.
Facebook Group Support:
As a member of our Facebook group you won't be alone. You will feel supported by others who are on the same journey as you and learn from each other as you share what you get out of the course.
Group Support Calls:
These eight fortnightly calls will offer guided practice for you to master these techniques so you can face anything in life. We will discuss the concepts and you can have all of your questions answered to manage whatever comes your way.
All calls are held via Zoom and are recorded for you. They are held from 11am-1pm every second Tuesday and begin on 22nd September.
1:1 Kiloby Inquiries Sessions
Often, we are blind to the stories that keep us trapped. Working with a Kiloby Inquiries Facilitator helps you locate and then process the deep-seated beliefs that have held you bound to a negative sense of self. Core beliefs like 'I'm not enough', 'I'm unloveable', 'there's something wrong with me', or 'I'm not safe' are strong beliefs that can be hidden away from our awareness. Receiving a series of 1:1 Kiloby Inquiries Sessions with Bronte will clear more of the baggage that won't go away and that keeps weighing you down. These sessions are personalised for you to give you clarity so you can confidently meet life head on and love life again. 
There are three levels of support you can choose from for this course:
Basic Support
Eight-part video training series with audio guides
Facebook group support
Group Support
Eight-part video training series with audio guides
Facebook group support
8 live recorded group support calls
Option to include 4 one-on-one Kiloby Inquiries sessions for an additional $520 (normally $600).
One-on-One Support
Eight-part video training series with audio guides
Facebook group support
8 live recorded group discussion calls
8 one-on-one Kiloby Inquiries sessions (valued $1200)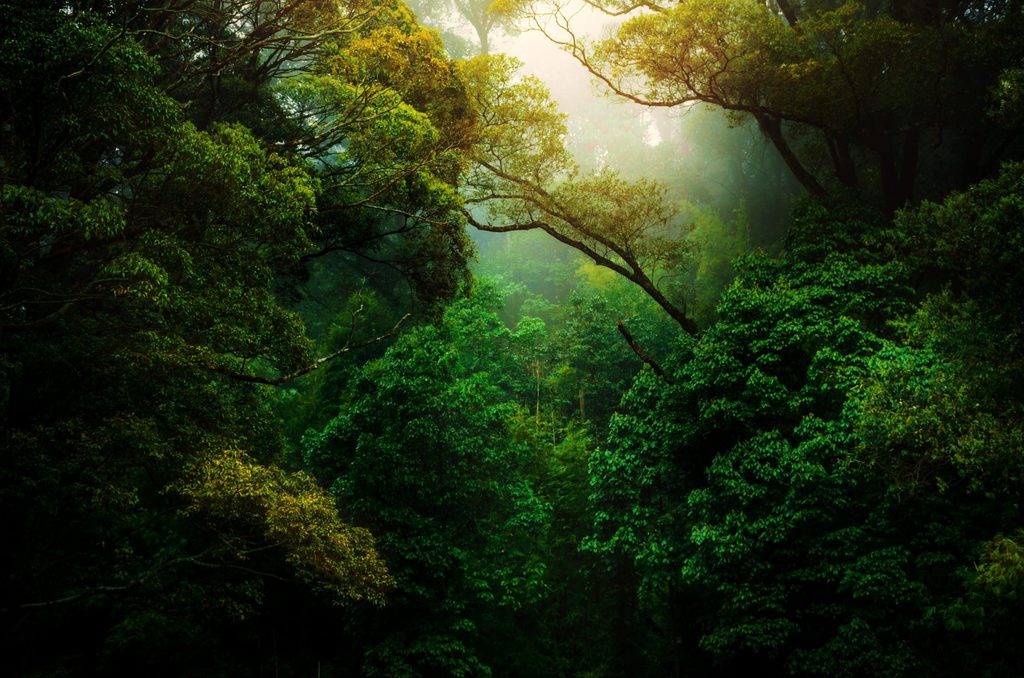 Frequently Asked Questions
What if I don't want to revisit my past?
I remember being scared of going back to my past. But when I stayed with the techniques I was amazed at how safe I felt and I watched what had felt like such painful memories fall and melt away. You will be given key concepts that will dissect what emotions and pain really are so you're not in pain, so you feel safe and so you're not afraid of your emotions, pain or your past.
What if nothing can help me?
I felt like that too. I was stuck on anti-depressants for twelve years and thought I would have depression for the rest of my life. I took a chance and mastered these techniques and I found they were the solution I was looking for. I'll ask you this question... 'What if these techniques do work for you?'
Can you make my problems go away?
Life inevitably throws us challenges. This course won't take these challenges away but it will remove the severity of these challenges. These techniques will give you clarity to approach your challenges with confidence rather than feeling powerless, hopeless and helpless.
If I can do it, you can too.
I can't wait to walk you through these simple techniques to collapse your overwhelm, uncertainty and addictive habits.
Group Support and Online Support are currently unavailable. Email brontespicer@gmail.com to go on the waiting list for the next round.