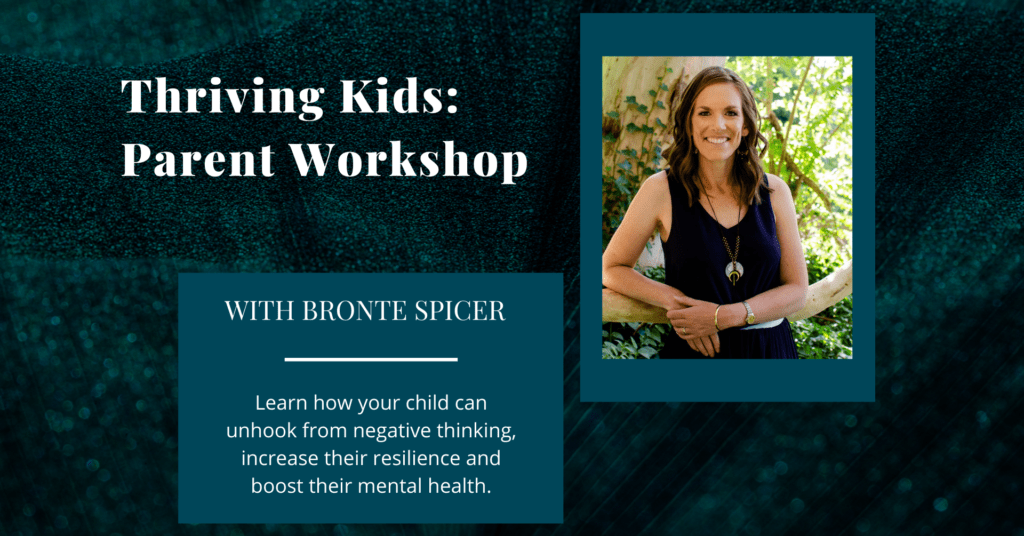 If you're wondering what to do about your child's lack of self-esteem or depression and anxiety, you're in the right place. If you've been struggling to find something that works for your child, this workshop may be the missing puzzle piece you've been looking for.
Thriving Kids Parent Workshop shows you what is driving your child's lows, stress and overwhelm and gives you practical techniques you both can use to have their self-esteem and mental health improve.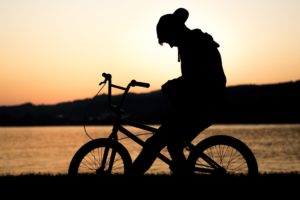 Watching your child struggle is hard but it's not your fault. Your child is growing rapidly, trying to make sense of the world and at times, experiencing intense emotions. Our children today are facing extraordinary challenges with the pandemic lockdowns and navigating technology. Having a better understanding of what's lying under the surface of their everyday issues and knowing the tools to help them manage their thoughts and process their emotions is integral for their thriving self-esteem and improved mental health.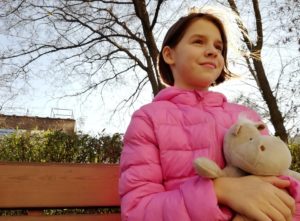 For a long time our mental health system has primarily focused on cognitive-based therapies yet new research on trauma and the brain shows the distress of our children is in their bodies. This workshop introduces you to the science behind lacking resilience and mental illness and body-based strategies your child can use to feel comfortable in their own skin, manage their negative thoughts and process overwhelming emotions. 
"I totally resonated with your talk and gained further insight in to how words, pictures & feelings are so interconnected and the importance of looking at them objectively...huge piece of information. I can now see why the professional psychology help offered now needs to radically change." - Jodie Waters
About Bronte Spicer – qualified teacher, accredited meditation teacher
After twenty years of lived experience with depression, I found the missing piece to resilience.
My name is Bronte Spicer, I'm a qualified classroom teacher, mindfulness mentor and certified Kiloby Inquiries Facilitator. I teach everyday people, children, parents and teachers how to increase their resilience, self-esteem and mental health through advanced mindfulness and interoception.
I bring my wisdom and experience from twenty years of lived experience with mental illness, my professional career as a classroom teacher and further study in meditation, advanced mindfulness and nervous system resilience to my workshops.
I'm an award-winner author at Elephant Journal and author of It's Okay to Cry: The Gentle Way to Dissolving Depression.
Check out my podcast It's Okay to Cry to learn more or find me on social media.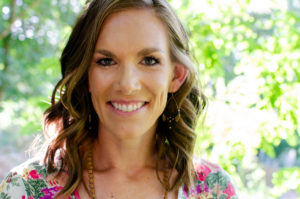 If you would like to book this workshop for the parents of your school community please email Bronte Spicer at brontespicer@gmail.com or call 0478927896