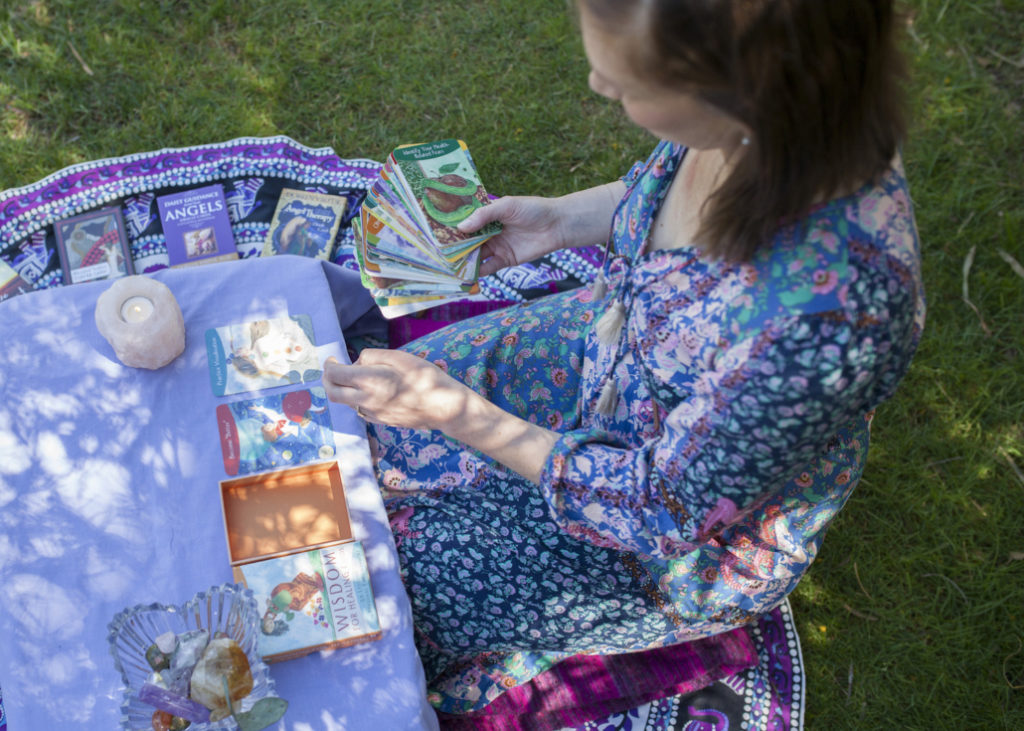 I'm not a fortune teller.
I'm not a fortune teller.
Please don't ask me if something is going to happen. YOU'RE in fact, your own fortune teller. If you want something to happen, make a decision to allow it to happen.
I'm not a mind reader.
I can't hear your thoughts when you're speaking to me. I do have an ability to receive information via my sight, hearing, feelings and cognition to read your energy from a higher perspective where you are a bundle of infinite possibilities. And I can channel guidance that's within you when you can't hear it yourself.
I don't do time frames.
Please don't ask me *when* something is going to happen. This is all dependent on how committed you are to your healing journey, how much guidance you will put into action and how much you can surrender to the outcome.
I specialise in answering questions like 'What's stopping me from…' and 'What's blocking me from…' I take you on a journey of self-discovery to locate your core wounding via your childhood (to experiences you only just remember), your ancestral lines (including parents, grandparents and beyond) and your 'previous' lives (when you've often experienced similar scenarios to what's playing out in this life). Once we know your core wounding, I offer you healing and practical steps you can take to move forward.
I'm not a psychic entertainer.
My work is sacred and I'm not here to be judged on if I have 'the gift.' If you have doubts about my abilities, please don't make a booking. Everyone is intuitive and it's not *amazing* when I know stuff.
I won't be pulling the 'death' card.
I only work with the light. Not that there's no light in death. (There absolutely is.) But there's no need to feel nervous about having an Intuitive Reading with me. I'll ask you as many questions as you'll ask me and it's more like a chat between friends than you being dished up with a whole heap of baggage that you wished you didn't uncover.
So I won't be getting the crystal ball out but I will have Mum-hair. I won't be telling your future but together, we will remove the blocks in your way. And I won't be telling you when things are going to happen. Instead, you'll become clear enough to decide *when* yourself.
To celebrate my new healing sanctuary, in January 2019 I am giving away 10 free mini Intuitive Readings if you'd like to clear your personal blocks this year or grow your business in 2019. You better be quick! Book your in-person (31 Bath Lane, Bendigo) mini Intuitive Reading HERE or book your online (via Zoom) Intuitive Reading  HERE.