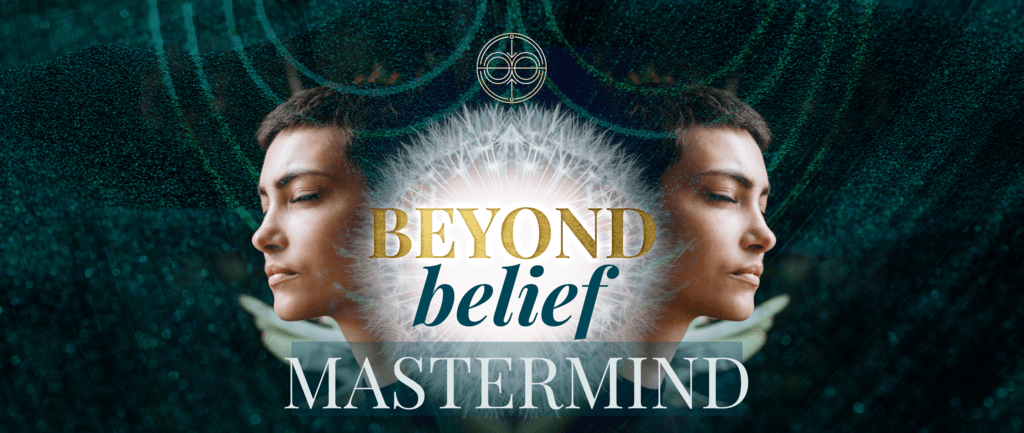 In Beyond Belief Mastermind, we are doing both light and shadow work so we are pure potential for ourselves and others.
So we are free from being who we should be in the world.
We are free from 'I'm not good enough.'
We are wide open hearts and divine spirit itself with a body to shake things up, a mind to direct our intuitive commands and a voice to lead us into the world we dream.
We're choosing self-mastery.
No more oh well, ho hum, this is the way it is.
Each time we devote to ourselves, we are injecting life, love and desire into our lives and the world around us.
We're not pulled into drama.
In Beyond Belief Mastermind we are up-levelling in a big way.
It's not just a Facebook group.
It's not just a mastermind.
It's a powerful playground for wild and rapid transformation.
We grow our businesses, together, hand in hand, celebrating each other.
We play with sacred leadership and spreading our message and life's work.
We bathe in intuitive guidance and receive powerful energetic upgrades. We cheer-lead to remind us we are pure magic!
We dissolve the stories, clear the body of its heaviness and anxiety so we can be powerful leaders in the world.
We are here for a reason.
And we're here to create big things.
We're not here to play small.
And we do it from an expanded heart, a pleasurable body and a clear mind.
This is where we do the work so we can shine with strong anchored foundations and a deep knowing of what we truly are.
Together, we are a powerful presence in the world. Leaving peace, harmony and love as our legacy.
Come and join us!
Fortnightly Group Mentoring, Sacred Circle and Intuitive Guidance

Be accountable and inspired by an incredible group of creative leaders

Behind the Scenes Tricks to Create What You Dream, Crave and Desire

Get the latest know-how with my FB lives to grow your work in the world with a balance of effort and eaaaaase.

Weekly Prompts, Rituals and Practices

Stay on-track with inspired journal prompts, rituals that help you feel good and practices to do the inner work in our FB group.

Reduced On-on-One Sessions

Save money when you need more support and book 1:1 sessions with me.