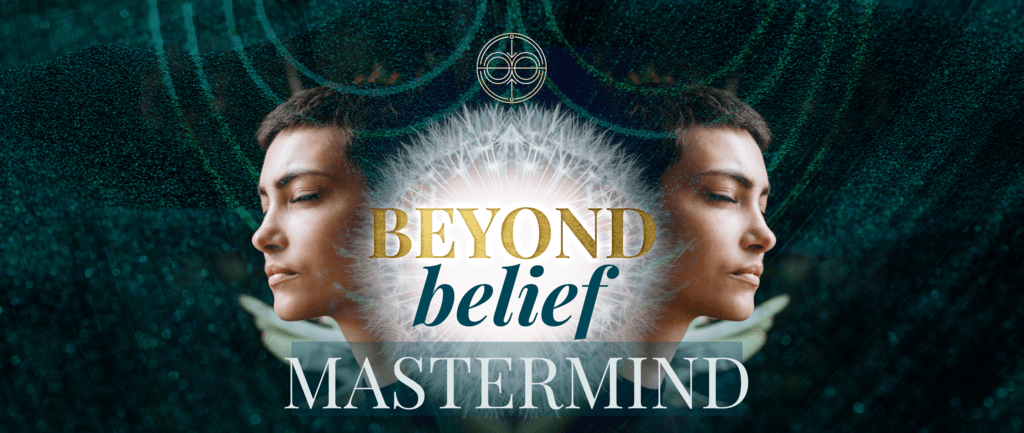 Go beyond your beliefs. 
To unhook your wild, free spirit from the caging stories in your mind.
Master the Kiloby Inquiries or KI techniques and do the most powerful inner work.
Effortlessly.
To feel free the mind, you've got to do the work.
And if you want to do the work, you're in the perfect place.
In Beyond Belief Mastermind, we are showing up.
Everyday.
To dissolve the stories, clear painful memories and have the baggage in the body fall away. 
So we are clean slates.
Blank canvases.
So we are free from being anyone in the world.
There is no shoulding.
There is no achieving to prove ourselves to anyone.
We are free from 'I'm not good enough.'
We are wide open hearts and divine spirit itself with a body to shake things up, a mind to direct our intuitive commands and a voice to lead us into the new world.
We're choosing self-mastery. 
No more oh well, ho hum, this is the way it is.
Each time we sit and do KI, we are injecting life, love and desire into our lives and the world around us.
We're not pulled into drama. 
We see things clearly.
In Beyond Belief Mastermind we are uplevelling in a big way. 
It's not just a course.
It's not just a Facebook group.
It's not just a mastermind.
It's a powerful playground for wild and rapid transformation. 
We play with sacred leadership and growing our message and life's work.
We bathe in light language activations to receive the powerful energetic upgrades. We download intuitive cheer leading to remind us we are pure magic!
We dissolve the stories, clear the body of its heaviness and anxiety and become a blank slate to be powerful leaders in the world.
We are here for a reason. 
And we're here to create big things.
We're not here to play small.
We play big. 
And we do it from an expanded heart, a free and pleasurable body and a clear mind.
This is where we do the work so we can shine with strong anchored foundations and a deep knowing of what we truly are. Together, we are a powerful presence in the world. Leaving peace, harmony and love on the planet inevitable.
Free access to BEYOND BELIEF SELF-STUDY

Learn the full set of the most powerful inner work tools you'll find (valued at $397)

Fortnightly Group Mentoring

To keep you showing up and be inspired by an incredible group of inspiring leaders

Weekly FB Q and A Lives

To master the work you're doing within and create the outer world you want

Options to Upgrade for 1:1 Support

To fast-track your growth and make your own movement
See yourself with a whole new set of eyes.
If you're ready for a deep dive to clear out core wounds from the body and mind upgrade to 1:1 SELF-MASTERY and get one powerful 1:1 session with Bronte Spicer per month plus daily Voxer (audio message) support in between your sessions. This will clear out the mess faster so you can get on with being the leader you were born to be.
If you just want the daily audio guidance and support from me to master your inner work and build a strong powerful presence in the world upgrade to VOXER VIP.