Aligning Life - July Retreat
Slip away from your busy routine and pause.
Just for a weekend.
Immerse yourself in peace and quiet.
Reflect and connect.
Move through gentle practices at a slow pace.
Walk away replenished, energised and inspired again.
It's time for some you time.
Leave the to-do list at home, relax and unwind with the wide open plains and breathtaking views of djadjawurrung country.

Bathe in solitude or engage with a circle of like-hearted locals through contemplation, journaling and soul-led sharing.

Delight in morning yoga and mindfulness and enjoy nourishing, delicious and hearty Ayurvedic meals.

Surrender into deep relaxation and gain intuitive clarity through meditation, a sound bath and energy healing.

Find the beauty in your voice; come alive through group chanting and enjoy singing around the fire with new friends. 

Learn advanced mindfulness tools to help process the waves of emotions and clear your worrying mind.

Open your heart through imbibing a cup of traditional cacao and rediscover pleasure in your body through soulful dance. 
This retreat will help you let go of the parts of your life that feel heavy and create space for fresh new beginnings.
Held at Aligning Health Retreat and Day Spa, in Axedale, Victoria, sleep in new and modern private, shared or dorm accommodation. Accommodation is based on first in best dressed so book now to get your preferred sleeping option.
"The way you held space felt really real. I was surprised at how comfortable I felt. The retreat was so grounded. Now I'm so inspired." - Kate R.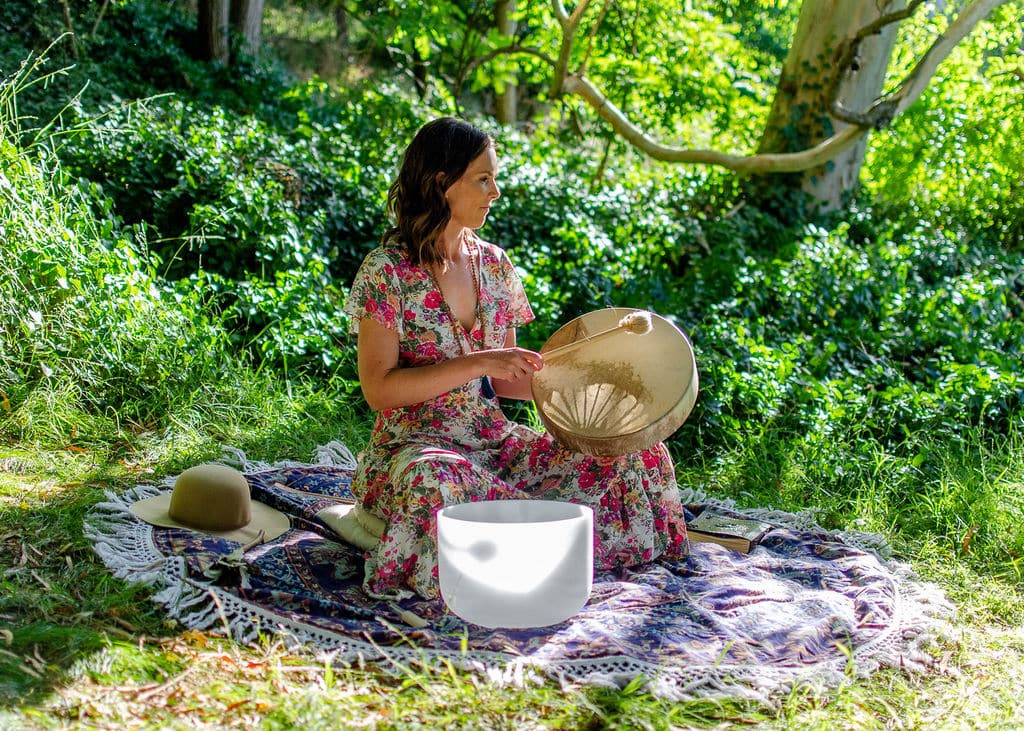 All special dietary requirements will be catered for.
There are options to book a massage or alternative treatment too!
Whether you need time out from work or the kids, you're craving some rest or you have a creative idea or project calling your undivided attention, this retreat will be a welcomed getaway that will give you space just for you.
Check-in time is at 2pm Friday 30th July 2021 and the retreat program will finish at 4pm on Sunday 1st August 2021.
All workshops are optional.
If COVID restrictions are in place at the time of this retreat, don't worry, you won't lose your money.
The event will be rescheduled.
"Something really shifted in me. You could see everyone had a big change." - Naarah D.
Bronte Spicer is a teacher, mindfulness specialist, mentor, space holder and energy intuitive. She teaches individuals, students and staff how to practise advanced mindfulness techniques, somatic-awareness and interoception to overcome depression, anxiety and overwhelm. Bronte has held life-changing retreats across Australia for five years. She teaches sole traders how to follow their intuition and grow their dream business and she comes alive speaking at spiritual festivals and holding regular sacred circles on djadjawurrung country. Bronte is a published author in the celebrated collaboration 'More Than a Mum'. She is an award-winning author for Elephant Journal and will release her own book It's Okay to Cry in October 2021. You can listen to her podcast, It's Okay to Cry on all the usual channels.
Sarah is a yoga teacher and trained chef with extensive experience in catering, hospital kitchens and hotel cooking. She will be facilitating the yoga classes and serving our delectable meals on retreat. Sarah was successful in developing Australia's first nationally accredited training course Diploma of Ayurveda Yoga Teaching (10579NAT). She was also successful in obtaining recognition for the course with Yoga Australia. Today Sarah manages the Aligning Health Retreat & Day Spa. She is Principal of courses in Ayurveda helping train others in the field of Yoga and Ayurveda. Recently, Sarah published the book Food Hurts - Healing Anorexia Nervosa with Yoga & Ayurveda.
Sheree McGuane is a social worker from way back, a beautiful sacred circle holder and cacao ceremony facilitator. Sheree is one wise, bold, raw and hilarious woman who will be holding space for all guests alongside Bronte Spicer on this retreat. When anyone sits in circle, especially on retreat, wild transformation happens. But having the people who know how to hold the space is key. Sheree is one of those women who does it effortlessly. It comes so naturally to her. She knows when to listen. When to speak. When to hold off. And when to shower you with gifts of gold. This retreat is not to be missed.
Book for yourself or for the two of you.
We can't wait to welcome you to this nourishing weekend.